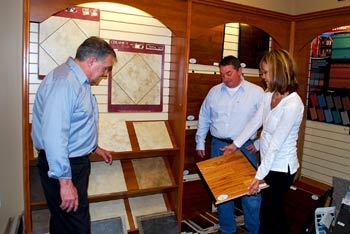 Colpitts Developments is one of the largest and most trusted builders in the Fredericton/Oromocto region. Our residential division, Colpitts Homes, specializes in bringing you the best home building experience and putting you in the home that fits your needs. To help make your home building experience even better we've built a state-of-the-art Design Centre with everything you need to build your new home. Come visit our beautiful Design Centre and let our experts show you the many choices and extensive customization that you get when building with Colpitts!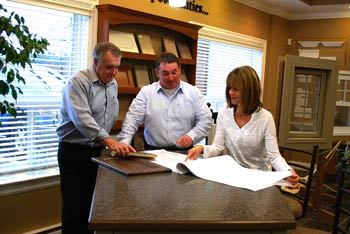 Our home design professionals include: Bob Thibodeau, Mark VanLaren, and Chris Domno, our in-house Architectural Technologists, Laurel Colpitts, our certified Interior Decorator, and Craig McElroy, P.Eng., our Project Manager. Their many years of home design experience, along with our flexible and knowledgeable sales team, allow our experts to give you the best home design experience and a final product that reflects your good taste, your budget, and adds enduring re-sale value.
Explore the choices and browse the options that will transform your new home into a reflection of your personal functionality and style.
Visit our
Contact Us page
for more information or visit our Design Centre as 830 Hanwell Road.